Webcam Sirmione - Castello di Sirmione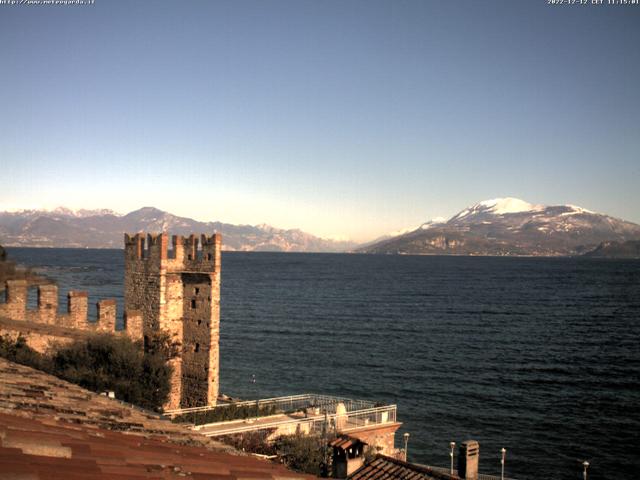 Overlooking Castle of Sirmione. On a clear day you can see right behind the headland Punta San Vigilio and to Garda.
Monday, 12.12.2022 09:52
© meteosirmione.it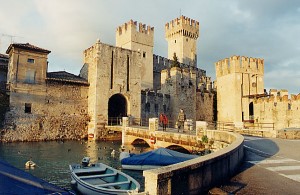 In the footsteps of the past
The Castello Sirmione from the 13th century lies at the tip of the narrow, more than 3 km long spit of land on the southern shore of Lake Garda. A city wall surrounds this ancient fortress and a drawbridge leading into the pedestrianized Old Town, which everyone must cross in order to enjoy this impressive medieval setting allowed. Bars, restaurants and ice cream parlors, shops and boutiques as well as provide a special flair.
healing power source, already knew by the Romans
The thermal spring, which rises near Sirmione, the Romans then used already for their health because their water is rich in sulfur, bromine and iodine. Some hotels here are especially designed for spa guests, can treat rheumatism, deafness and respiratory diseases.
Pleasant climate throughout the year
The weather in this region is warm in summer, but not too hot, winters are mild and little rainy, thus the vegetation, it is Mediterranean and olive trees adorn the area.