Webcam Tignale - Pra De La Fam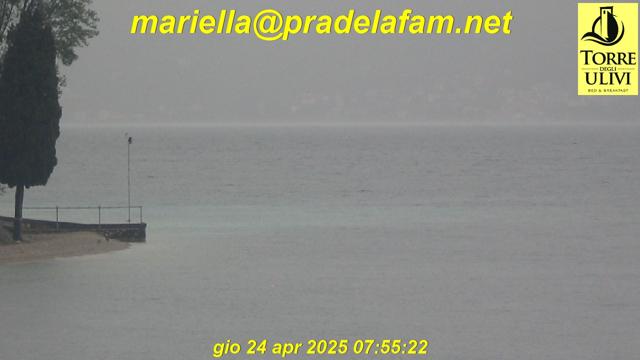 The webcam is located in the Ristorante "La Mariella" in PraDeLaFam
Friday, 08.12.2023 15:55
© pradelafam.net
Views from the top...
Tignale is a small town that lies between Gargnano and Limone on the western shore of Lake Garda, about 550m above the lake and still has its own, small fishing port. Perfect for those who want to withdraw something and still have an eye on the lake, looking at the whole thing from the top. The Sanctuary of the Madonna di Monte Castello, the attraction of this place and invites you to visit.
Walking from top to bottom and back with Vitamin C
As I said the place was a bit raised, but just right for hikers! If a route to be too strenuous, you can stroll through the lemon garden Pra della Fam, which was created already in the 18th century and has a history.